Large apartment for families
Holiday apartment 2
This 50 m² apartment offers you a lot of room for your family. The quietly situated, separate balcony with entrance from the living and bedroom area ensures that you can enjoy the sun in complete privacy.
The comfortable living room with a three-piece suite, kitchen table and dining nook guarantee that your stay will be pleasant even if the weather is wet.
This nicely equipped holiday apartment also has a separate bathroom with a bath, a shower and a toilet. A telephone connection is also available.
The holiday apartment was renovated and modernised from top to toe in 2013, and has the latest technology. The apartment is decorated in a country cottage style and offers you a high level of comfort.
You have a panoramic view of the beautiful Liesen valley from the balcony.
You can use the sights and recreational activities in Liesen and its surroundings to design your perfect holiday, your way. However, you are also very welcome to relax and recuperate in our well-tended garden.
Decide what you want to do and see during your holiday from the comfort of our holiday apartments.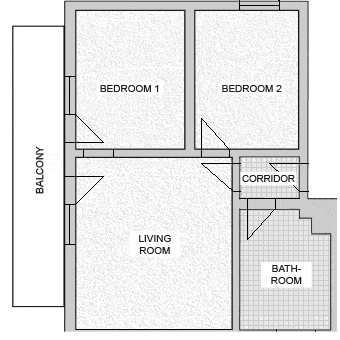 Geretzky Family
Marienweg 10
59969 Hallenberg-Liesen
Phone: +49 (0)2984 1421
Fax: +49 (0)2984 2972
E-mail: gert-geretzky@t-online.de
Holiday weather
For current information on the holiday resort of Liesen and its weather, please refer to the internet site of the Liesen Tourist Office.